Car Reviews and Motoring Articles
Welcome to Diamond Motoring for the latest car reviews, motoring articles and tips for the car lover in you!



Honda Pilot 2005: The Weekly Driver Review
by James Raia

Like its popular brethren, the CR-V, Odyssey and new Element, the Pilot completes Honda's best-buy SUV and van line. And like any of those offerings or anything else in Honda's arsenal, it's hard to find serious fault with the Pilot. Introduced in late 2003, the Pilot replaced the Passport and it shares the same basic chassis and powertrain...

[ Read More ]

Buying a New Sports Car – Twelve Tips To Avoid Financial Sticker Shock
by Valerie Mills

Nothing (well, almost nothing) can compare to the thrill of driving a road-hugging high performance sports car. Instant steering response. Power at the exact nanosecond you ask for it.

Then, if you have one of the sexier models, you'll attract attention on the road, filling up, and in the shopping mall parking lot.

Yes, you can pretend you're driving the Autobahn with the wind blowing your hair. But beware of state troopers just waiting for an "arrest me red" entry on their ticket issuing track record.

Before You Fall In Love . . . [ Read More ]
OTHER CAR REVIEWS:
Featured 2005 Car Reviews:

Welcome to Diamond Motoring!









What's hot in today's
MOTORING WORLD: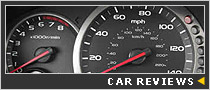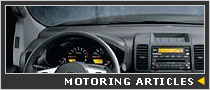 Featured Articles:






Supplying Your Own Auto Parts to Your Mechanic - Buying auto parts online is no longer just for do it yourselfers.

How High Can Gasoline Prices Go - Do you ever get the feeling that you as a consumer are being tested to see just how much you will pay when it comes to the skyrocketing gasoline prices we are continually facing? It seems that everyday the media is reporting that the cost of a ba.

Things You Should Know About Towing Equipment - If you are looking for a towing company to use the next time you are in a jam that involves either your car refusing to move or your car getting crunched at a four-way, then you need to arm yourself with some basic information regarding the type o.

Mercedes EClass Harnessing The Wow Factor - Mercedes is about to release its all new E-Class to the European market this spring, with its North American debut scheduled for some time in the fall.

Show Plates Anyone - Show plates are a thing of beauty and to the eyes of the owner of the car or bike they belong to; they make a statement of who they are.

more...